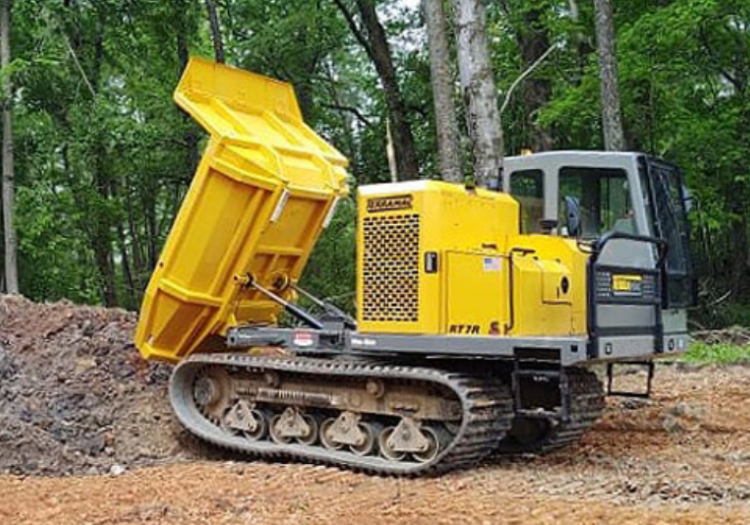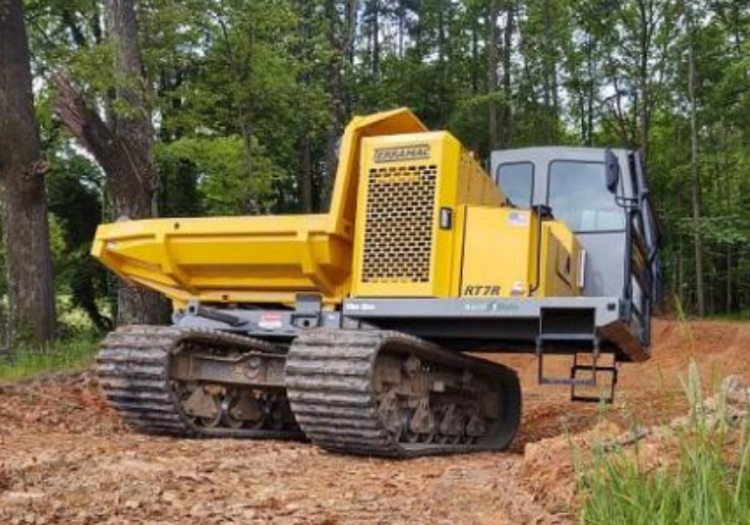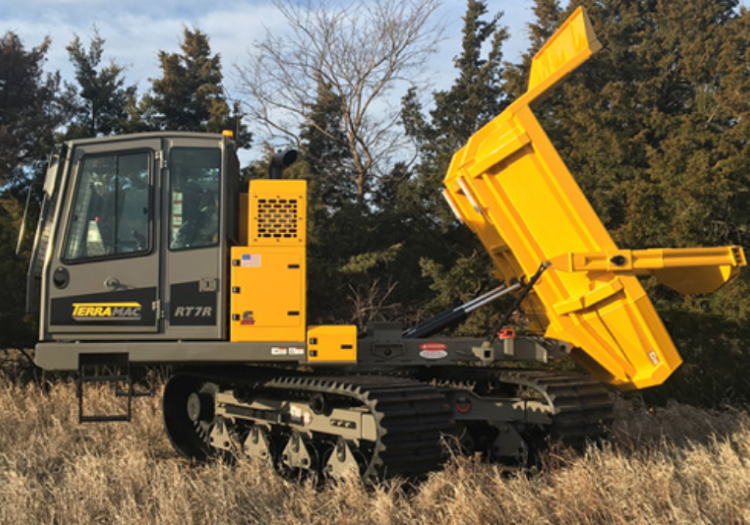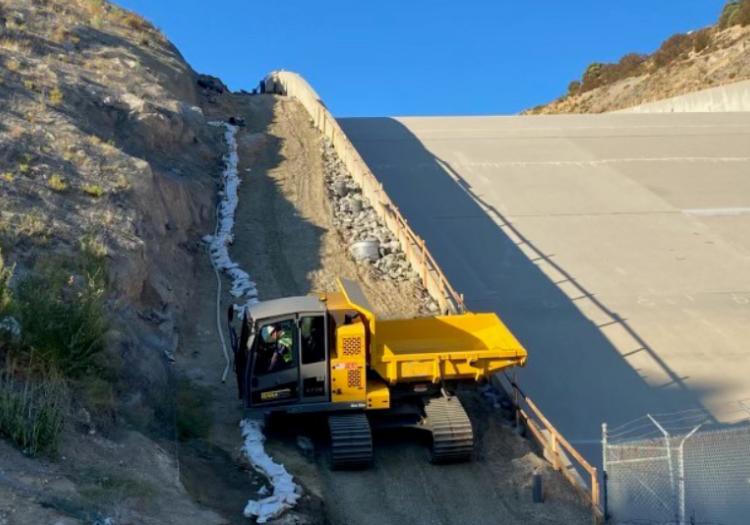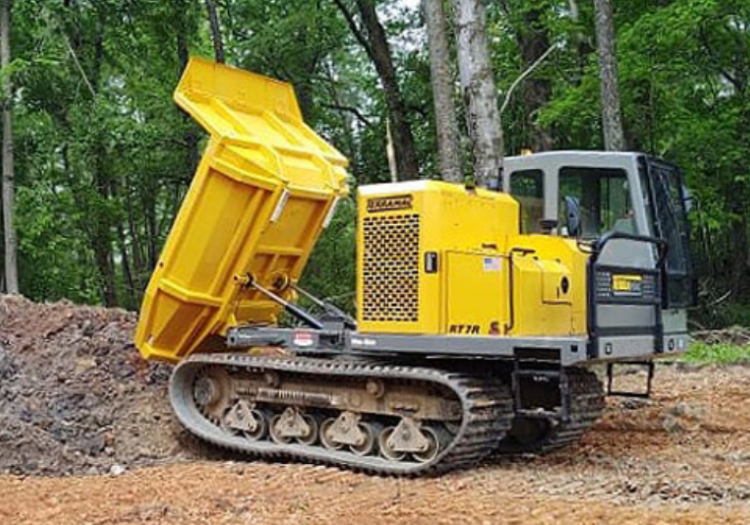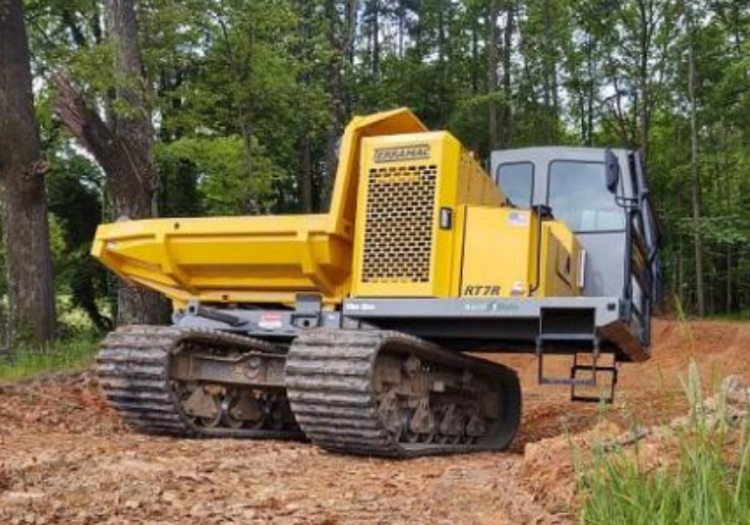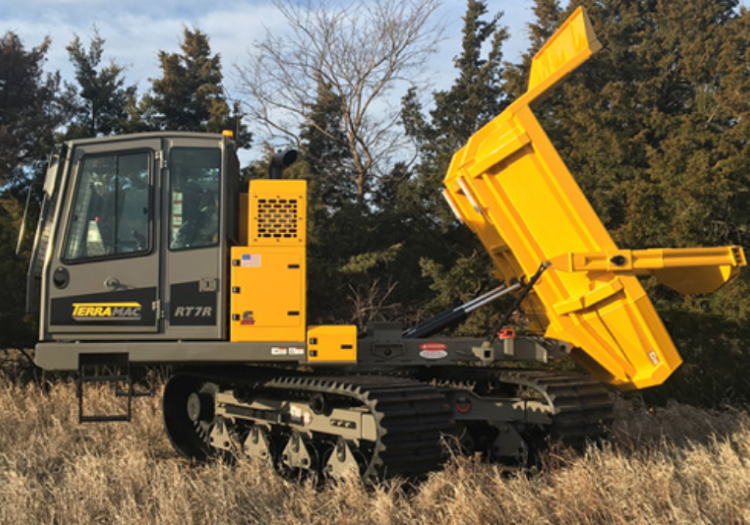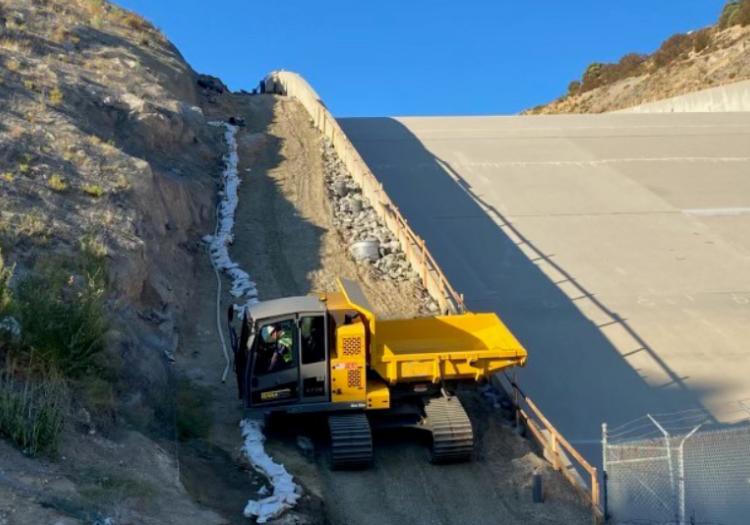 Terramac RT7R Crawler Carrier
The RT7R is a compact rotating crawler carrier featuring a 14,000-lb. carrying capacity for hauling up to 7-tons of material. The unit's 360-degree rotation keeps operators in a face-forward position, increasing safety, and allows for off-loading materials at any angle or on the go for maximum efficiency.
With a ground pressure of just 5.5-psi, the RT7R delivers increased traction for climbing steep, wet, and rugged terrains while minimizing ground damage on environmentally sensitive jobsites.
Superior power and extreme maneuverability to increase access on remote or narrow rights-of-way.
SPECIFICATIONS

Engine Output: 165 HP
Transport Weight: 10,764 kg (23,700 lbs)
Rated Payload: 6,350 kg (14,000 lbs)