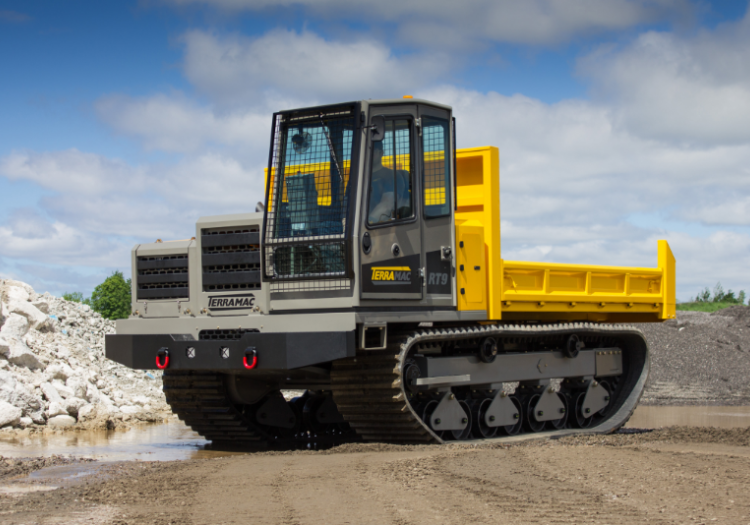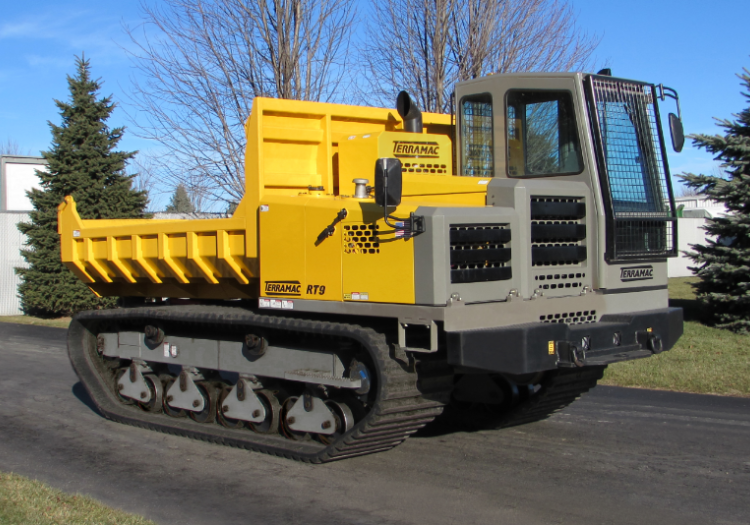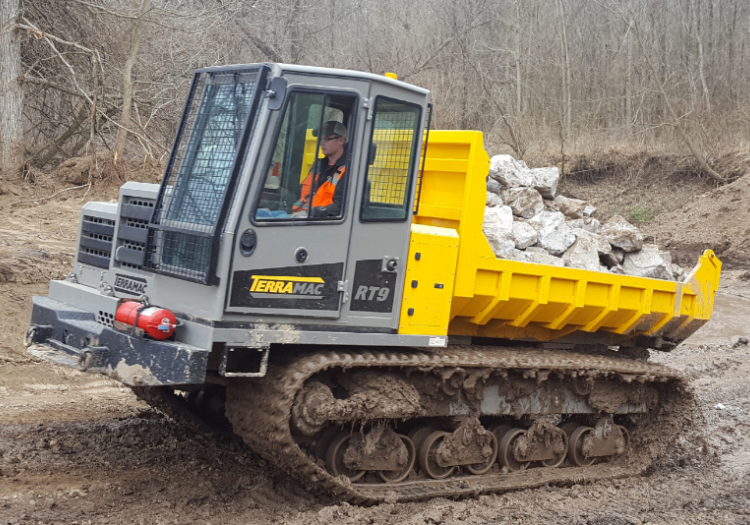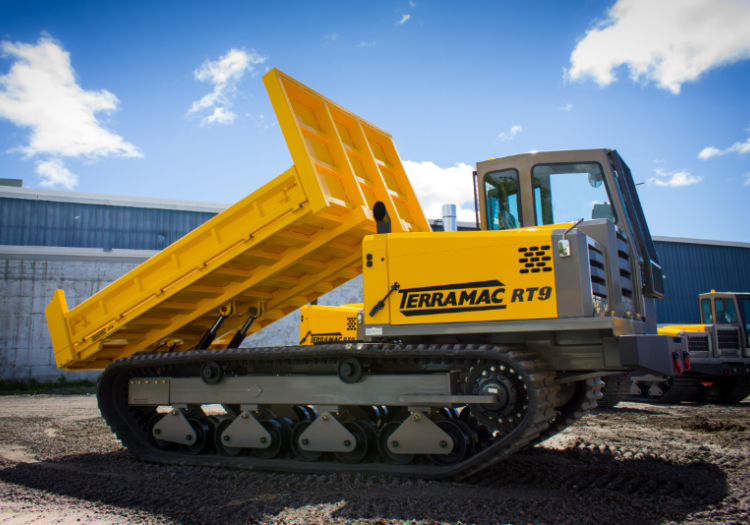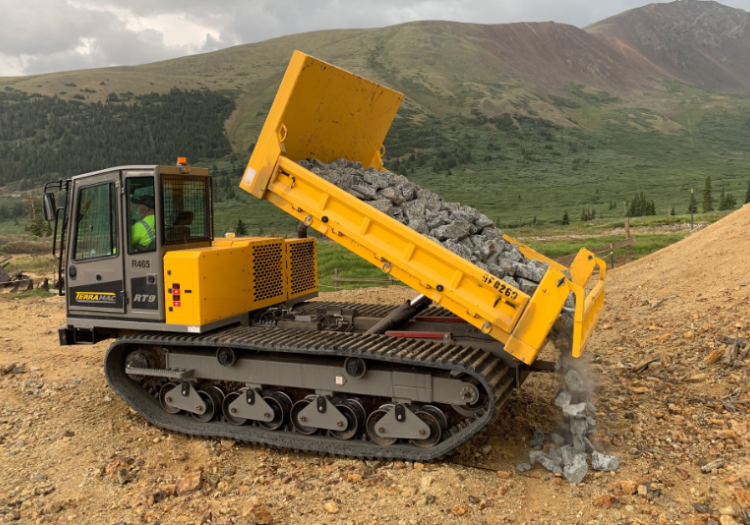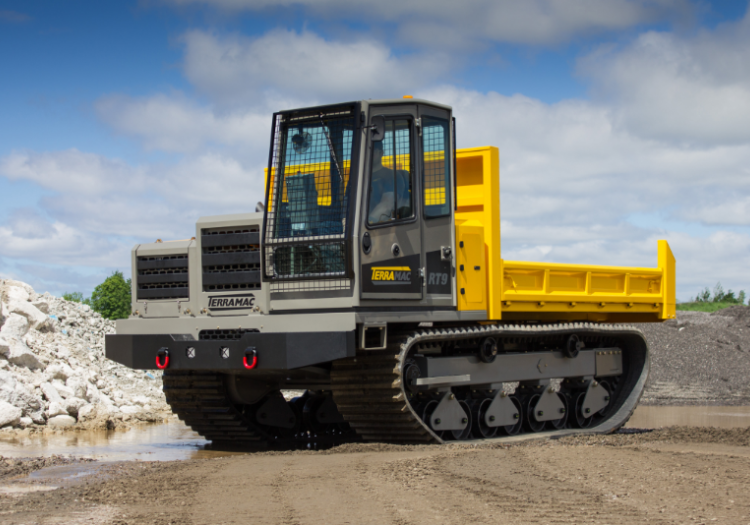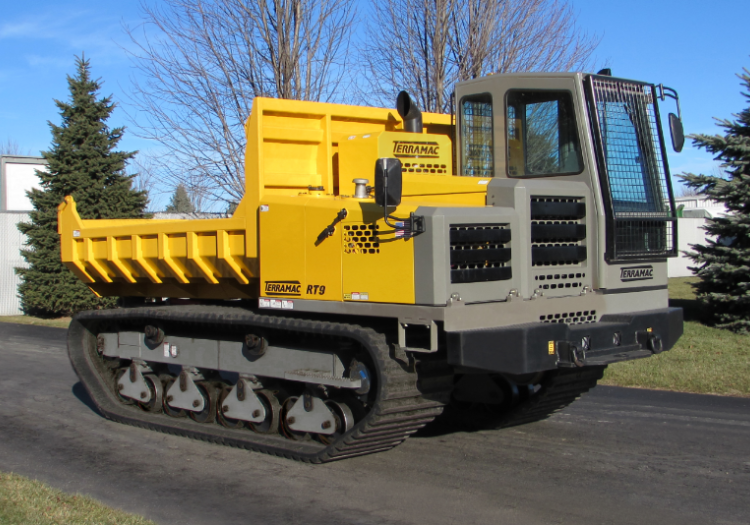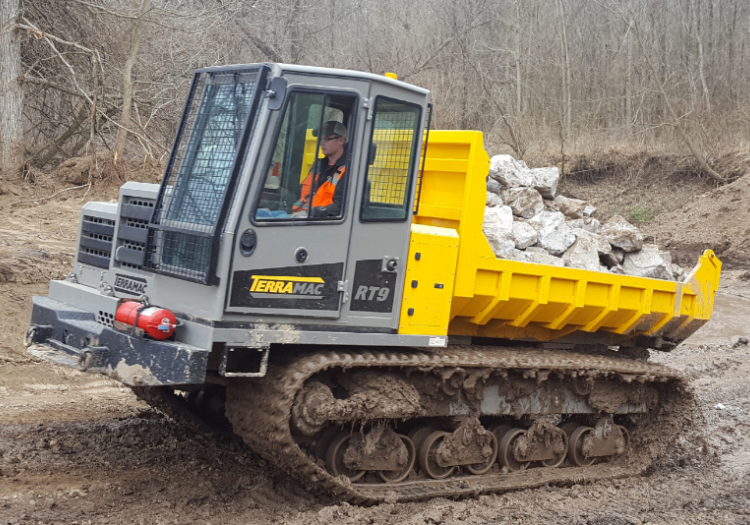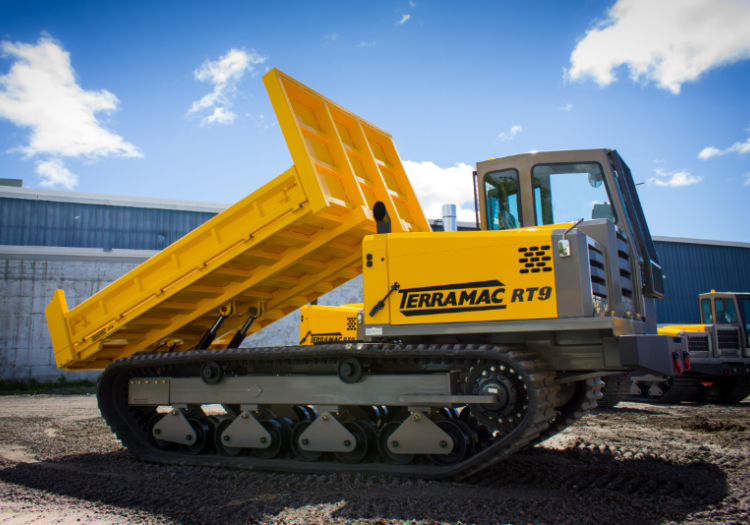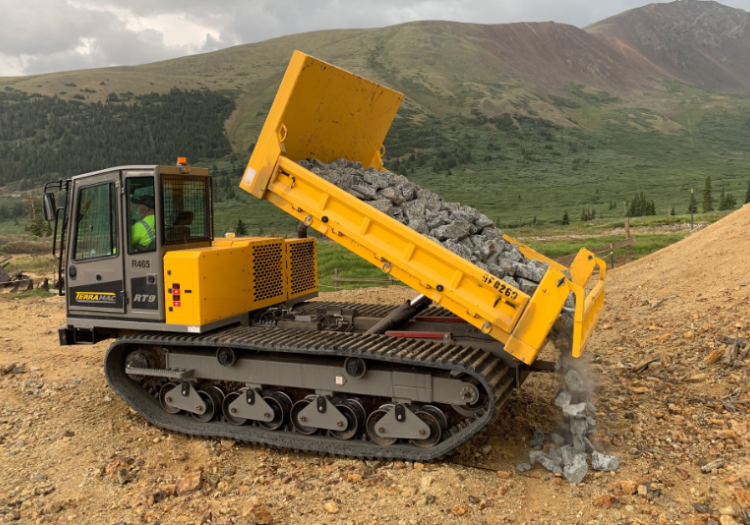 Terramac RT9 Crawler Carrier
The RT9 is a mid-sized all-terrain carrier with an 18,000-lb. carrying capacity for hauling materials,
equipment and people to and from hard-to-reach jobsites. The featured rubber tracked technology
allows the RT9 to easily operate on loose and wet ground conditions and its low ground pressure
provides the traction necessary to climb steep terrain.
Advanced hydraulic system delivers improved efficiency and control
Comes standard with a dump or flat bed and may be customized with specialty attachments.
SPECIFICATIONS

Engine Output: 225 HP
Transport Weight: 11,875 kg (26,180 lbs)
Rated Payload: 8,165 kg (18,000 lbs)